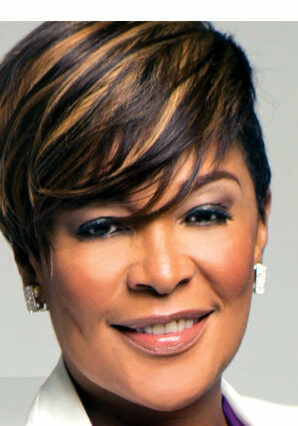 Over 22 years of quality entrepreneurship and business development experience across multiple industries including franchising, retail, small business consulting and entrepreneur training and development. Since 1998 Ms. Edmondson has focused on driving small business development in communities of color and diasporic markets. She consults corporations and small business leaders with emphasis on the untapped potential in international emerging economies. Ms. Edmondson and her entrepreneur development team believe that the future of the United States in now inextricably linked to the economic mobility of these groups, and underinvestment in their businesses threatens the nation's ability to deal with challenges in continuing to drive economic growth and vitality needed for all citizens.
Alena Edmondson, one of America's most experienced business trainer and speaker is also an Executive Life Coach and licensed HeartMath Coach. Drawing on her book, "Who Are You Really?" Alena will show you how to tap into the power within to produce any condition you desire for your life or business. In the book, she introduces an entire section on achieving Life-Work Balance to remove the stress of feeling overwhelmed.
Alena is also an Executive Life Coach who loves to help individuals understand that they are not the events in their life; and how to connect to the truth that lies within. Alena helps her clients understand how to use their internal processes to raise their consciousness so they can take action in order to achieve their personal, professional, and financial goals. Along with her husband Jerome, Edmondson co-founded the Entrepreneur Development Network(EDN) in 1998. They discovered in order for entrepreneurs to be successful they needed to develop a comprehensive business plan. A Business Plan is a written description of a business venture. She leads entrepreneurs through the process of developing a thorough Business Plan that will transition an idea into a clear and concise document that organizes their business's infrastructure.
Her desire to deploy entrepreneurs led to the expansion of the Edmondson Associates Capacity Building Institute, which focuses on helping minority and women-owned businesses generate a supply chain capacity plan and develop the skills needed to create, expand and strengthen successful business growth. She has conducted this capacity building training for UAW- Ford, AT&T, Georgia Pacific, Georgia Power and Wells Fargo. In August 2005, Edmondson Associates was presented with the Minority Entrepreneur of the Year Award and the Local Minority Advocate of the Year Award by the U.S. Department of Commerce's, Minority Business Development Agency for their leadership in developing hundreds of entrepreneurs through their Entrepreneur Training Institute.
She is also a Technical Assistance provider for the U.S. Small Business Administration. She helps business owners (or business leaders) with both business and personal effectiveness. She also works with successful people who are "stuck" in certain areas of their business (e.g., weak profits, sluggish sales, cash flow challenges, or working too many hours) that can result in an unhealthy life-work balance. Other common challenges include: quality issues, service failures, lack of leadership depth, a poor company culture, and limited company value.
Alena has been happily married to Jerome Edmondson for 33 years. In addition to being her business partner, he is the first African American to own a Denny's franchise in Michigan as well as the author of Maximizing Misfortune:
Turning Life's Failures into Success. Alena often says she's married to an "entrepreneur." She has observed her husband go from unemployment to deployment by changing the way he thinks and that experience inspired her to become a Life Coach. A passage in Jerome's book says that Alena saved his life during the dark times, but what she actually did was help him rediscover who he really was.
Alena has three wonderful adult children, Cherita, Aaron, and William and she is also the proud grandmother of eight beautiful grandchildren: Dasha, Will, Anthony, David, Madison, Destin, Marley and Destiny.